I feel so violated... For over a week now every time I take a shower there is someone peeking in at me... She walks back and forth between the curtains peeking in at one end then the other.
I have intentionally splashed a bit of water on her when she sticks her head and it doesn't seem to faze her. One night after I gave my son a bath she was sitting in the wet tub.
She has a growing fascination with water... One of these days she may just jump in the shower with me. However I am afraid she wont like it and in her hast to get out I will be quite vulnerable to her claws standing there naked...
Link to your WW post on the Linky below!
Don't just leave a link and run, its rude. Leave a comment as well!
For more Wednesday Link-ups
check out my


Stalk me (I Follow back)! Link-Up and Follow 5-Ways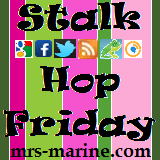 Trisha