I can't believe it has been 10 years. Unfortunately Hubby is not here to celebrate with me, he is off training, again... However we will be celebrating when he gets home in a few weeks!
I used this post for Hubby's (our) 10 year Anniversary in the Marine Corp back in December. I loved it so much I had to adjust it to fit for our Wedding Anniversary as well!!
10

Years We have been Married!
Then: 2 days before our wedding at his Boot Camp Graduation


Now: Feb. 11th Marine Corp Warrior's Ball

9
the age our Daughter will be in May
8
Deployments
7
Total number of Cats we have had over the years
6
The number on the house we once owned at our last duty station
5
the age our Son will be in May
4
States we have lived in
Originally from Colorado
3
Duty stations
California, Virginia, Hawaii
2
Beautiful, wonderful children
1
Devoted Wife, That's Me!
Link to your WW post on the Linky below!
Don't just leave a link and run, its rude. Leave a comment as well!
For more Wednesday Link-ups check out my Blog Hop Directory!
Stalk me (I Follow back)! Link-Up and Follow 5-Ways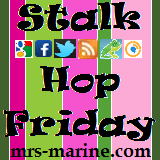 Trisha