She's loosing them faster then they can grow back in... Don't ask about the hat, it was a baby hat but she manages to stretch it over hear head. No idea why she likes to wear it.
Link to your WW post on the Linky below!
Don't just leave a link and run, its rude. Leave a comment as well!
Visit my co-host Olivia Blue Music
For more Wednesday Link-ups check out my Blog Hop Directory!
Stalk me (I Follow back)! Link-Up and Follow 6-Ways all week long: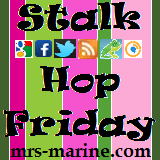 Trisha