Paper-chain countdowns are fun! My kids love them and its a great way to explain a length of time to a child.
My son kept asking when it would be Halloween, now he knows it will be when all the orange and black chains are gone!
You may notice at the top of the picture, the orange and black chains end and become blue and white chains. That is Daddy's countdown!!!
I cant tell you how long it is, but were getting closer every day.
I cant wait for this deployment to be over... I really need him and miss him so much.
Link to your WW post on the Linky below!
Don't just leave a link and run, its rude. Leave a comment as well!
Visit my co-host Olivia Blue Music
For more Wednesday Link-ups check out my Blog Hop Directory!
Stalk me (I Follow back)! Link-Up and Follow 6-Ways all week long: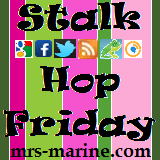 Trisha