Sissy has a school project which requires 5 pictures of her. She wanted to use a baby picture and chose this one. This was the day we brought her home from the hospital.
Link to your WW post on the Linky below!
Don't just leave a link and run, its rude. Leave a comment as well!
Visit my co-host Olivia Blue Music
For more Wednesday Link-ups check out my Blog Hop Directory!
Stalk me (I Follow back)! Link-Up and Follow 6-Ways all week long: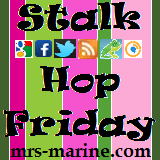 Trisha