I have a
co-host this week
! Olivia @
Olivia Blue Music
! She is a fellow Military Wife, a Singer/Songwriter and also lives here in Hawaii!
Meet Olivia, this song, "Drive These Blues Away," won 2nd place in the 2011 USAA
Garage Band Playoff
Stop by and visit my co-host:
Leave a link to your WW post on the Linky below!
Don't just leave a link and run, its rude. Leave a comment as well!
For more Wednesday Link-ups check out my Blog Hop Directory!
Follow me (I follow back)! Come back and Link-Up 6-Ways on: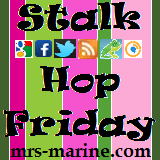 Trisha