No hubby is not back from deployment. These were taken several months ago before he left.


I think this is some kind of fish, I'm not sure?...

Leave a link to your WW post on the Linky below!
Don't just leave a link and run, its rude. Leave a comment as well!
For more Wednesday Link-ups check out my Blog Hop Directory!
Follow me (I follow back)! Come back and Link-Up 6-Ways on: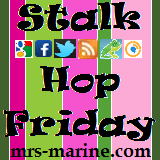 Trisha