I'm starting April with a BANG!!!
Today begins the week long Ultimate Blog Party @ 5 Minutes for Mom!
Today is also my blogs 4 year Blogoversary!
Wednesday April 5th is my 32 Birthday!
and, last but certainly not least
April 9-11 is the BlogMania Giveaway Extravaganza!!!
(click the button to learn more and see my Sponsors)
Welcome, thanks for visiting! I will try to keep this brief, I know you are all "Hopping" and don't have time to read an essay! I only hope to intrigue you enough to make you bookmark my blog and come back for more! :) I've been married to my Marine for 9 years and soon to be 8 deployments! We are currently at our 3rd duty station in Hawaii! Two kids, Daughter almost 8, Son almost 4! Both of my children have Asperger Syndrome (click the tab above for more info).
My weekly Blog Hop, with 6 ways to Link-up!
Follow Stalk Me everywhere, I Follow back!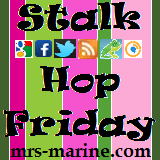 I also participate in Wordless Wednesday's!
For the Book Lovers, I also have a Blogging Book Club (blog):



Check out my current Giveaway from Sprinkle Me Pretty Etsy Shop

Crazy Question Comment Game:
I will ask a question. The first person that comments, please answer my question. Then write a question of your own for the next person to answer. It can be any kind of question or even fill in the blank sentence. The crazier the question the better! This is a family friendly blog, so please keep it clean.
Then the next commenter will answer the question from the previous comment and write a new question, and so on and so on. (if someone forgets to leave a question answer mine).
My Question: How much does a typical Fairy weigh?
Trisha