Sandbar (definition): A long mass or low ridge of submerged or partially exposed sand built up in the water along a shore or beach by the action of waves or currents.
It's like a giant kiddie-pool out in the middle of the ocean!


The kid's had a blast!


That's hubby and his friend snorkeling!


I do Love those Hawaii mountains!! I'm from Colorado, I grew up looking at the Rocky Mountains, but these are TOTALLY different!

Leave a link to your WW post on the Linky below!
Don't just leave a link and run, its rude. Leave a comment as well!
For more WW Fun visit: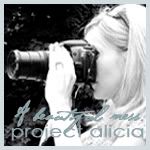 Trisha