Giveaway!!!
Sorry, their all gone! Congrats to those who got one!
The first 8 people to email me @ mrsmarine79[at]aol[dot]com with your name and mailing address will get the bumper sticker shown above! I will update this post when I have enough winners!
*That's it, just email me, no participation in WW required. The linky below is just my regular WW linky for fun!*
I originally received 20 stickers for my
BuildASign Review
(I kept one for myself) and still have 8 left to giveaway!
Leave a link to your WW post on the Linky below!
Don't just leave a link and run, its rude. Leave a comment as well!
For more WW Fun visit: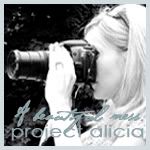 Trisha