Then: March 2002
This was taken 2 days before our wedding. It was "Family Day" which is a series of events and a ceremony the day before a Marine Recruit graduates Boot Camp.
We were married the day after my Husband Graduated, in Las Vegas!
Now!! (you may remember these photos, from the Marine Corp Ball in November)
Leave a link to your WW post on the Linky below!
Don't just leave a link and run, its rude. Leave a comment as well!
For more WW Fun visit: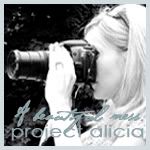 Trisha