~ I still have one more set of pictures from our trip to the Sandbar, but I think you all hate me enough for the moment, so I'm saving it for another week. :) ~
It sits on the large ottoman in our living room.
It's Ginger's favorite place to nap.
But its also great for keeping feet warm!
Along with Ginger's Head, LOL!!
Leave a link to your WW post on the Linky below!
Don't just leave a link and run, its rude. Leave a comment as well!
For more WW Fun visit: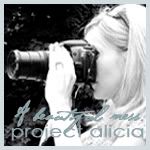 Trisha