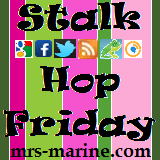 Welcome to
"Stalk Hop Friday"!
Blog hops are a great way to gain more followers!
This hop follows in EVERY way
: Google Friend Connect, Facebook, Twitter, Feed, Blog Frog, Networked Blogs! "Stalk Me" and I will return the favor!
* * * * THE RULES * * * *
Grab the Button for your post:
STALK Follow ME!
Follow me in every way you choose, let me know you did via comment and I'll return the favor!

Click the buttons below to Friend, "Like", Follow, Subscribe,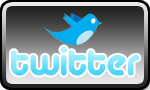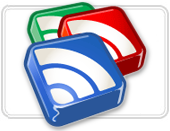 Follow, and Follow some more!!



Click below to Vote for my blog (no sign-up required)!

Please Link directly to your Blog post about "Stalk Hop Friday" or Friday Follow below!
**
Please grab the Badge to put in your post, help spread the word and make this hop big!!
**
It's a lot easier for others to leave a comment and follow you back if they have a specific post to comment on.
Please visit my other blog and "Stalk Me" there as well!


Again I will return the favor with my separate profiles for Novel Bloggers!


Trisha