First off, Please, I'm begging you all, turn off Captcha!!! Disable Captcha for blog comments!! "Like" the
Say "NO" to Comment Captcha
Facebook Page!
What is Captcha or Word Verification: (
Definition from Wikipedia
) A CAPTCHA or Captcha is a type of challenge-response test used in computing as an attempt to ensure that the response is not generated by a computer.
So, unless your having problems with spam and you think a computer is generating the spam, then what do you need captcha for? Want a second opinion?
Click Here!
It's really annoying when I fill out the log-in info, click "Post Comment", I assume I'm done at this point, but NO the form refreshes and then the Captcha shows up, its a little easier when its at least there to begin with....
If your having problems with spam then you can simply moderate your comments. With this setting, comments will not be posted until you give the OK.
Also, require users to sign-in, do not allow anonymous comments.
I use blogger, any comments on posts older than 30 days are moderated. Also, I do not accept Anonymous comments, people are required to log-in in some way in order to leave a comment. The only time I have ever had a problem with spam was prior to having those two settings in place.
All comments get sent to my email to ensure I read them all and can respond when applicable! Speaking of, would you like other bloggers to be able to reply to to the comments you leave via email?
Read this post!
Second, in my opinion, it looks a lot nicer if the comment form is embed below your post. No pop-ups or different pages, the theme and decor of your blog stays in place. Plus, if its below your post, the commenter is forced to scroll down and will see more of what's in your sidebars that they would not see otherwise, Think about that!
UPDATE: You ask, I oblige! A comment was left asking for a instructions, so here it is (I don't know why I didn't think to write instructions in the first place...):
How To on Blogger:
(If you have instructions for another blogging platform please let me know and I can link to those as well)
On your
Blogger Dashboard
, under the name of your Blog, click
Settings
Then under the tabs at the top, click the blue word
Comments
(shown below)
The third option down says
Comment Form Placement
, this is where you can choose to have your comment form: "Embedded below Post" (my preferred method).
Scroll down to where it says
Comment moderation
- If this is set to "Always" that means comments will not be posted/visible on your blog until you authorize them to be published. (I have it set to moderate comments older than 30 days)
Below that is
Show word verification for comments?
(Captcha) - Just Say NO! - Selecting NO will turn off Captcha and make me (and others) happy!
At the bottom is
Comment Notification Email
- put your email address in that box if you would like to get all comments emailed to you!
DON'T FORGET TO CLICK SAVE!
Any questions, just ask! Either leave a comment or you can email me directly!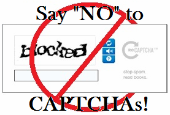 Trisha