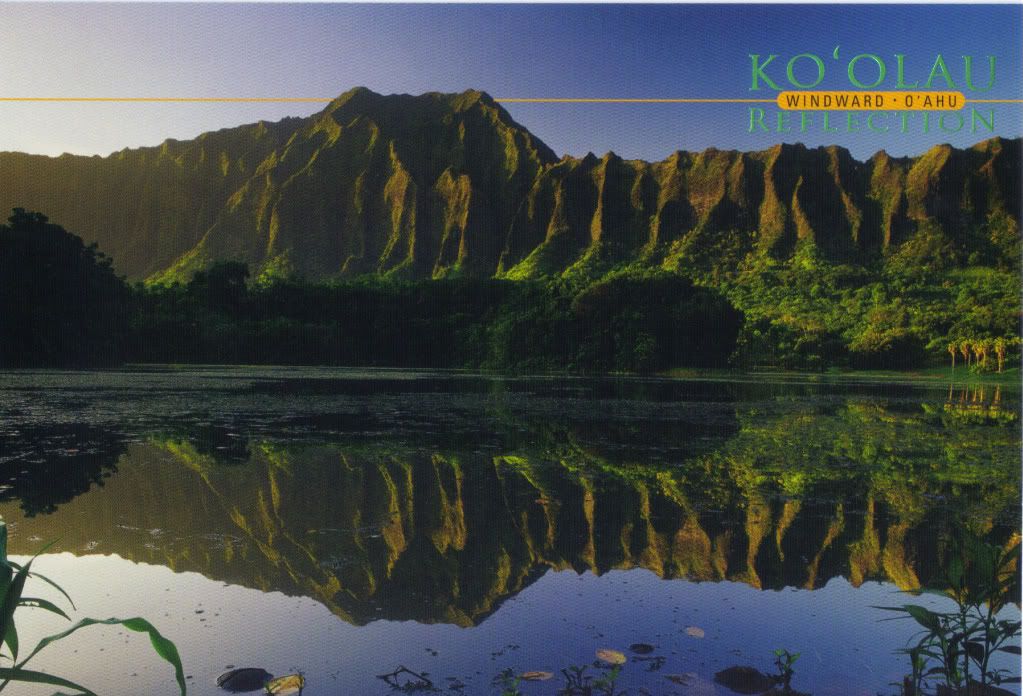 Last week was our week of the swap to send postcards!
When I went to buy our postcards there was a great selection to choose from and there was no way I could pick just one so I just started grabbing one of each and counting until I had 51 (got extra just in case). I only have a few that are the same. When I went to check out, the girl at the register was not too happy with me because she had to scan each postcard individually...
The postcard above is my favorite. We have lived here almost a year now and I am still in awe with the mountains. There just so amazing and beautiful. Here are some more of the postcards we sent off:
Our postcard message:
"The Aloha State"
"Hawaii became the 50th state in 1959. There are 8 major islands. Haleakala Crater (Ha-lay-ah-ja-lah) on Maui is the world's largest dormant Volcano and Kilauea Volcano on The Big Island is the world's most active. Hawaii is the only U.S. state that grows coffee. Aloha!"
More Fun Facts:
-Hawaii is the only U.S. state whose land area is increasing (from volcanic eruptions).
-There are only 12 letters in the Hawaiian alphabet. Vowels: A, E, I, O, U - Consonants: H, K, L, M, N, P, W
-Hawaii is the most isolated population center on Earth. It is 2,390 miles (3,850 km) from California, 3,850 miles (6,195 km) from Japan and 4,900 miles (7,885 km) from China.
-Hawaii has its own time zone. It's called Hawaiian Standard Time. There is no daylight savings time in Hawaii, which means that in summer, Hawaii is three hours behind the U.S. West Coast, while in winter, Hawaii is two hours behind the U.S. West Coast. (Which makes it very annoying trying to keep track of what time it is where our families and friends live).
-More than one-third of the world's commercial supply of pineapples comes from Hawaii. The Dole Plantation is on the Island of Oahu which has the World's Largest Botanical Maze.
-Flip-flops are called slippers
-Appetizers are called Pupus
-Mahalo means Thank You
-Aloha means affection, love, peace, compassion and mercy. Since the middle of the 19th century, it also has come to be used as an English greeting to say goodbye and hello.
State Motto: Ua Mau Ke Ea O Ka Aina I Ka Pono (The life of the land is perpetuated in righteousness)
State Flower: Hibiscus (yellow)
State Bird: Nene (Hawaiian Goose)
State Song: "Hawaii Ponoi"
State Tree: Kukui (Candlenut)
State Mammal: Humpback Whale
State Fish: Humuhumunukunukuapua`a also known as the rectangular triggerfish
We still need a few more Families to participate in the Postcard swap from: Florida, Michigan, Montana, Nebraska, New Mexico, North Dakota, Vermont & Wyoming - Email me if you would like to participate.
Mrs. Marine
Trisha