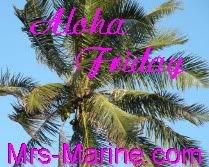 Question of the day:
What books have you read lately?

A: Not long ago I finished the Twilight Saga for the 2nd time (I'm a big fan). I am currently reading "Dear John" by Nicholas Sparks, I'm a little over half way through and I love it
. I will definitely see the movie after I finish it.

Mrs. Marine
Trisha