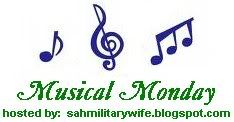 Q:
1. You hear a song and instantly think of what movie is was on?
2. What's your favorite movie soundtrack?

A:
1. Song: (I've Had) the Time of My Life - Artist: Bill Medley & Jennifer Warnes
From the movie "Dirty Dancing"
2. Both soundtracks to "Romie and Michelle's High School Reunion"
- Scroll down to hear the song on my playlist. -

Mrs. Marine

Trisha